Active 55+ Properties and Communities
Active Adult Communities in Broward and Palm Beach County
Retirement living with selections of beautiful homes in exceptional locations to fit every budget. With no state income tax, hundreds of miles of beaches, and vibrant age-restricted communities that inspire an active lifestyle, it's easy to see why Southeast Florida is one of the most sought-after retirement locations in the country.
Active Adult Communities in Broward and Palm Beach County are as prolific as a Starbucks on every corner in Seattle. And the wealth of information, activities, events, social outings, and on-site amenities are seemingly unlimited. From a simple community to a roving kaleidoscope of potential activities, there is something for everyone in the active adult communities of Palm Beach and Broward County. To learn more about these communities, browse all active listings below or CLICK HERE to learn more about these great neighborhoods in our area.
Active 55 Plus
December 8, 2023
55+ Communities in Southeast Florida
Southeast Florida is one of the most highly desirable and prestigious locations for the 55+ demographic, with luxury communities, meticulously maintained golf courses, exclusive country clubs, five-star dining, and an unparalleled climate and culture. When you're ready to choose a premier location to enjoy your retirement, Southeast Florida offers a long list of excellent options.
Boca Raton 55+ Communities
Boca Raton Florida has the most densely concentrated communities in the 55 and over demographic. There are 20 communities in Boca Raton specifically designed for 55+ active adult neighborhoods. Here are some of the most popular active adult communities in Boca Raton.
Century Village – typically price from around $120,000 to the mid $300,000 range. This collection of 7500 homes is one of the largest in the area featuring a 125,000 square-foot clubhouse, social and physical activities, a fitness center, weight training equipment, a performance theater, card room, billiards, catering kitchen, 12 outdoor tennis courts, 12 shuffleboard and bocce ball courts, and outdoor swimming pool, and an additional 13 satellite pools spread across the community. If you're looking for a community with everything, Century Village has it.
Boca Pointe – This is a gated, adult active lifestyle community featuring 28 distinct neighborhoods offering over 3400 single-family attached and condominium homes. With a variety of neighborhoods and floor plans to choose from, there's something for everyone including the 18 hole championship golf course, Olympic size heated pool, outdoor amenities with 16 tennis courts, fitness centers, athletic courts, clubhouses and scenic lakes and ponds.
Whisper Walk - is a 55+ community featuring attached homes with low maintenance options. There are several private amenities, five sections within the community with its own set of amenities, five clubhouses, tennis courts, outdoor pools, multipurpose rooms, shuffleboard and pickleball courts, handball courts, and an active social calendar. The community was completed in 1994 and features 2637 attached homes up to 1900 ft.².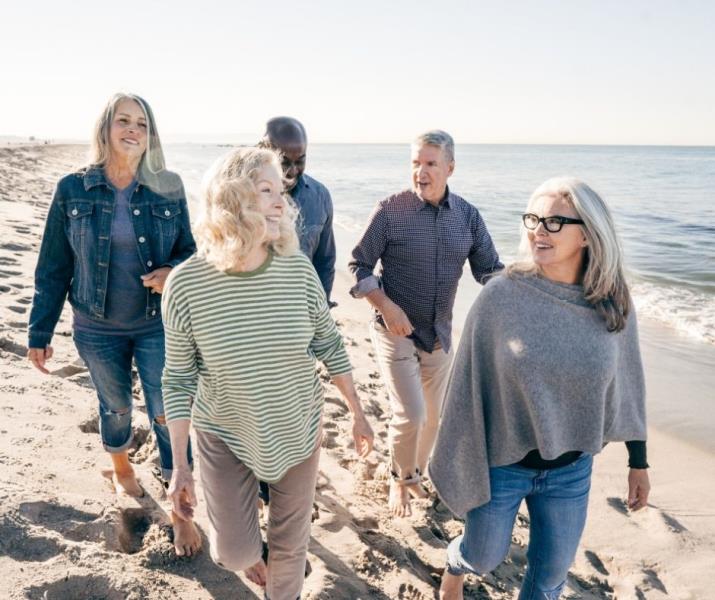 Boca Lago – this tropical landscaping community features 1696 properties on a resale basis only. There are eight individual subdivisions complete with condos, villas, and townhouses. The community features a golf course, lake views, and active social calendar, and is close to restaurants, shopping, and beaches. It features a dance and aerobic studio, clubhouse, game room and ballroom, pro shop, lap pool, spa, tennis courts, and 27 holes of championship golf for members.
Boca Country Club – This large community features 13 neighborhoods with 888 homes in a variety of condos, attached houses and single-family homes. These are slightly larger properties of up to 2600 ft.² with three bedrooms and three bathrooms as well as a two car parking garage. Residents have a variety of amenities but the key in this community is the single-family houses. Most homes feature vaulted ceilings, large living spaces and custom kitchens. Members enjoy a variety of amenities with the clubhouse, private events, and fitness classes.
Boca Woods Country Club – This collection of 664 single-family homes was built in the 1980s featuring up to 7200 ft.² and six bedrooms. Amenities include tennis courts, heated pool, patios, bocce ball and pickleball courts, to championship golf courses and beautiful green space.
Sea Ranch Club of Boca – This active adult community features 550 luxury condominiums and attached homes offering beautiful views of the Intercoastal Waterway or the Atlantic Ocean. Residents have access to all types of resort-style amenities such as a fitness center, game rooms, library, concierge services, pools, spas, tennis courts, sports courts, walking and biking paths, and a private beach club with a members-only Marina.
Town Villas – just 30 minutes from Fort Lauderdale is a fantastic 55+ community with access to a wide variety of amenities including a community clubhouse, multipurpose space, outdoor amenities, patios and separate spas for homeowners, tennis courts, pickleball, shuffleboard, and bocce ball court, walking and biking trails, and 480 attached homes ranging in size up to nearly 1500 ft.².
Willow Wood – just 30 minutes from Fort Lauderdale and West Palm Beach, this adult community features golf car parking, attached patios, and 431 attached homes. This mid-rise condominium option features two-bedroom and two bath units up to 1475 ft.² with a variety of different villas and attached condominiums. There are several distinct communities within Willow Wood but all members enjoy a low maintenance lifestyle with lots of amenities close to shopping and dining.
Boca Lakes – features 413 homes up to 1330 ft.² with one or two bedrooms and attached carports. Residents have access to walking and biking trails, sauna, tennis courts, bocce ball and shuffleboard courts and an active social life with tennis matches and card games going on year-round.
Brentwood of Boca – this community features 295 single-family and attached homes in lush, tropical landscaping. Residents and their guests enjoy a clubhouse, multi-sports courts, and active social calendar, and a low maintenance design with on-site concierge and landscaping services. All of the exterior maintenance is taken care of as well as several utilities.
Crescent Lakes – These 268 low-maintenance homes offer a clubhouse for its members and all exterior maintenance covered in the HOA fees.
Sandalfoot South – this collection of 266 condominium homes is close to the Atlantic Ocean and features low maintenance homes in two and three-story buildings perfect for part-time winter residents or full time year-round homes. These condominiums have a few amenities such as two outdoor pools, large patios, a communal laundry for those not wanting a washer and dryer in their own homes and ample space to outdoor walking trails.
Chalfonte Condominiums – this gated and active lifestyle community features 256 condominium units in multiple unique floor plans. They offer a split bedroom layout for extra privacy and oversized balconies. There are nine models of around 1500 ft.² and others up to 1900 ft.² featuring a variety of on-site amenities such as utilities, waterfront access, private beach, and Lakeside Pavilion.
Boca Flores – this collection of 130 homes feature two and three bedroom attached designs as well as outdoor space for a relaxing community. This is one of the newest active adult communities in Boca Raton. Residents have access to the Boca Lago Country Club across the street with a variety of amenities, cabana, swimming pools and clubhouse.
Knob Hill – Built between 1971 in 1980, this collection of 80 low maintenance single-family homes offer sizes up to nearly 2100 ft.² with a variety of on-site amenities such as an exercise room, multipurpose room, swimming pool, shuffleboard, and putting green.
Colony Woods – this collection of 62 single-family homes were built in the late 1970s to early 1980s and feature resort style swimming pools, sun decks, low cost homeowner association fees and lots of exterior maintenance included.
Island Court – this adult community features 40 attached homes in sizes up to 3500 ft.². There are 3 to 5 bedrooms and 3 to 5 bathrooms including an attached two-car garage. These are luxury homes featuring a kitchen island, vaulted ceilings and skylights. Many homes also have a back patio and inground pool. Residents have access to the fitness center, six different restaurants and bars in the area, pro shop, locker rooms, salon and Day spa.
Sabal Ridge – this is a condominium complex featuring just 31 luxury units built in 1968. This 17 story building offers low maintenance living with units up to 6000 ft.². Open floor plans, oversize master suites in multiple balconies overlooking the ocean or lake Boca Raton are just some of the many amenities at this resort style adult community.
Laurel Oakes – built in the mid-1980s, Laurel Oaks consists of 48 story buildings with dozens of beautiful homes just 8 miles west of the Atlantic coast and 20 miles north of Fort Lauderdale. Units are up to 2200 ft.² in size with open floor plans and designs with a variety of on-site amenities such as a business center, state-of-the-art fitness center, five restaurants, bars, card rooms, golf courses, outdoor pool and spa, extensive patio, atypical ball courts, 30 tennis courts, and a basketball court.
Delray Beach 55+ Communities
While Boca Raton is probably the most predominant active adult community, it's not to be outdone by Delray Beach. Delray Beach actually has 38 communities perfect for active adult living. These include places like Kings Point, Home Greens, Lakes of Delray, Las Verdes, Huntington Pointe, Gleneagles Country Club, Rainberry Bay, and many more. Above you will find all of the listings available in Delray Beach as well and most of these communities will have a variety of amenities such as an active social calendar, golf course and tennis courts, sports activities, walking and hiking trails, and several on-site designs from condominiums, villas, and townhouses.
Palm Beach 55+ Communities
Palm Beach has two adult communities within its boundaries: Sutton Place condominiums and Riviera. Sutton Place features 76 condominium homes starting around $700,000. For low maintenance lifestyle, this is ideal in the Palm Beach area. Riviera features resale homes starting in the low $500,000 range. This is a collection of just 30 homesites with outdoor amenities such as a swimming pool and patio.
West Palm Beach 55+ Communities
West Palm Beach has 11 adult communities including Century Village, Ibis Golf and Country Club, Bay wins, Andros Isle, Cyprus Lakes, Emerald Dunes, Cosley Villas, Berkeley Villas, Palisades, Golden Lakes Village, and Riverwalk. Home prices start at around $100,000 topping out at around $650,000. Each has its own amenities, design and lifestyle so it's important to check out each one if West Palm Beach is in your price range.
Fort Lauderdale 55+ Communities
For being the largest city in the area, Fort Lauderdale only has seven adult communities, many of which are condominiums. These include Coral Ridge Towers, Imperial Point Colonnades, River Beach, Bay Colony Club, Southpoint, Playa Delmar, and East Pointe Towers. Condominiums will have ocean views, lots of on-site amenities and of course, the fabulous condominium low maintenance lifestyle.
Jupiter 55+ Communities
The town of Jupiter has four adult communities including Ocean Parks with about 328 homes, Ocean Trail Condominiums, Jupiter Cove, and Ocean Sound condominiums, a boutique community with just 28 units. These condominiums can reach as high as the mid-$2 million mark so if you're looking for luxury in your adult community, Jupiter might be ideal.
Finding the right adult community does take a little bit of research but by simply contacting me, letting me know your must-haves, things you absolutely don't want, your price range and homeowner association range, we can help narrow down what you're looking for to the best community in the right city. I am an expert at finding the perfect 55+ community and would love to help you find the perfect place to enjoy your retirement years.
Contact us today to talk more about your next dream location!
Contact Your Active Adult Community Real Estate Specialist