Country Club Homes & Real Estate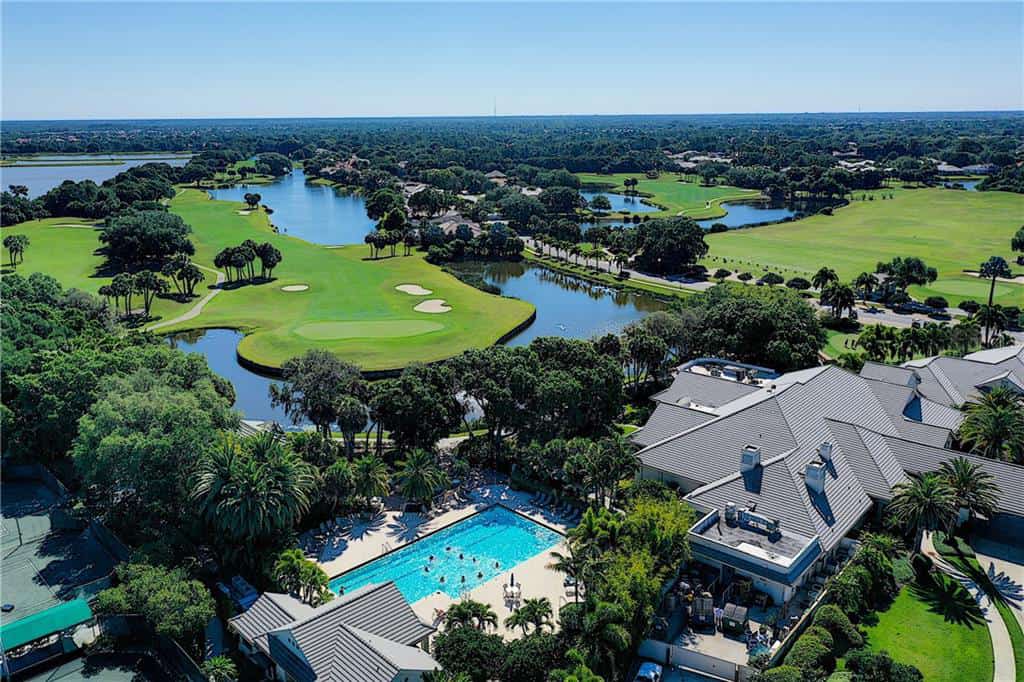 For those who want to become members of a luxury country club, Florida offers a myriad of choices, boasting all the high-end amenities and facilities one would expect. Even if you'd prefer to visit or frequent a club without becoming a member, there are many luxury country club choices that welcome guests for a round of golf, a tennis game, or to enjoy any of the other perks. Whether you're searching for a classic country club ambiance, or something new and fresh, you'll be able to find the club you're dreaming of in Florida.
Boca Raton and the surrounding areas of Delray Beach and Boynton Beach are known for some of the finest golf and country club communities in the country.
Prices for these golf homes may run anywhere from the $200,000s for a patio home up to $7M or more for luxury estate homes on oversized lots overlooking the golf course and water features. You will find villas, townhomes, patio homes, upscale single family homes and even some condos in these golf club communities. Read on below the listings for more information on country club living.
Click on each of the golf communities below, for more information and listings for golf homes for sale in the Boca Raton area. For availablities in the greater Palm Beach, Broward, and Martin county region, follow these links:
BROWSE DELRAY CLUB COMMUNITIES
All Country Club Real Estate Listings
October 1, 2023
All Country Club Real Estate Listings by Price
Learn More About the Country Clubs of Palm Beach County
Boca Raton Country Club Homes
Filled with white sand beaches, turquoise waters, and luxury homes, Boca Raton offers a long list of exclusive country clubs. At Boca Country Club, members enjoy manicured landscaping, a championship golf course, Pilates and other fitness classes at the health club, ten beautiful tennis courts, a social card room, and indoor facilities such as basketball courts and a swimming pool. The Royal Palm Yacht and Country Club has been delivering classic luxury and entertainment for over 50 years, cultivating a pristine reputation and culture. Members can enjoy the private marina, yacht club, sports courts, and pool in a timeless, elegant setting. Non-membership and membership-optional country clubs are also available in Boca Raton, such as Boca Greens, where guests enjoy 175 acres of pristine landscaping, a manicured golf course, and a sparkling private lake.
Fort Lauderdale Country Club Homes
In Fort Lauderdale, you'll find country clubs for golf lovers, yacht enthusiasts, and social butterflies. At the private and exclusive Coral Ridge Country Club, members enjoy a variety of perks, including golf, tennis, and social events and facilities. Coral Ridge Yacht Club is an excellent choice for Fort Lauderdale residents who want to be members of an exclusive and prestigious yachting community, with amenities and social events for the whole family. With nearly a century of culture and tradition, Fort Lauderdale Country Club boasts a newly renovated clubhouse, two beautiful championship golf courses, and social events for everyone.
Delray Beach Country Club Homes
One of the most elegant country clubs in Delray Beach is Seagate Country Club, where members can play a pristine 18-hole golf course, support their health journey in the state-of-the-art wellness center, enjoy the racquet club, play in the pool, or relax in the luxury spa. At Boca Delray Country Club, serious golfers and tennis players will feel right at home. Designed with a butterfly garden and 15 scenic lakes on the grounds, it's a peaceful and friendly atmosphere for members and nonmembers alike to enjoy pickleball, golf, tennis, swimming, fitness, or the elegant clubhouse. The Delray Beach Golf Club is another beautiful country club option, with a course opened in 1926 and carefully managed since. Members enjoy beautiful amenities and facilities for weddings, social events, and recreation.
West Palm Beach Country Club Homes
Breakers West Country Club offers exclusive, membership-only experiences including golf on the championship course, tennis on any of the seven lighted courts, a Kid's Club, year-round social events, a state-of-the-art fitness center, and a newly renovated infinity pool. Choose from a list of membership levels for varying access to amenities, private restaurants, shopping, and events. Membership at Bear Lakes Country Club provides access to two award-winning Jack Nicklaus golf courses, a gorgeous clubhouse, a dynamic tennis program, and private dining experiences. Another premier West Palm Beach country club is The Preserve at Ironhorse. Guests and members enjoy a championship golf course designed by the legendary Arthur Hills, tennis, dining, and social events, all in a timeless and elegant setting.
Palm Beach Country Club Homes
You'll find a variety of exclusive and open-to-the-public country clubs in Palm Beach. The North Palm Beach Country Club is open to the public, yet beautifully maintained and boasts a beautiful golf course, tennis courts, a lovely pool, and a gourmet dining experience. For a more exclusive experience, you might enjoy The Club at Ibis. Membership at The Club at Ibis gives access to jaw-dropping grounds, beautiful pools, sports courts, three Nicklaus golf courses, private dining and a year-round calendar of social events and activities.
Mirasol is another popular country club with exclusive membership options, pools, clubhouses, and multiple neighborhoods with cottage homes, villas, condos and estates. Ballenisles is a beautiful gated community with a wealth of on site amenities for residents and their guests. Old Palm is a distinguished golf club with hundreds of home sites, unique amenities and pristine grounds.
Jupiter Country Club Homes
Serious golfers will enjoy Jupiter Country Club, where the 18 hole Greg Norman Signature Golf Course is exclusively available to members and their guests. Members also enjoy breathtaking views from the dining room and clubhouse, lighted tennis courts, a state-of-the-art fitness center, and a social calendar filled with special events and activities. At Timber's Jupiter, you'll find resort-style amenities and a Jack Nicklaus Signature golf course. Don't forget the peruse the shopping and dining, or relax in the spa or by the pool. Lovely tennis courts are also available in the elegant country club setting.
Start browsing all country club homes above or contact my office below for a personalized list of all country club and golf club homes for sale in Palm Beach County.
Contact Your Country Club Real Estate Expert